As of May 2022, we thought it would be great to look back on the achievements and present the current improvements that we are developing for our customers.
Relocating and upgrading our Netherlands offices
Early this year, with a striving business and to accommodate a growing team, we moved our Dutch headquarters to new facilities, near Rotterdam airport, on Coventrystraat. This new building, located in a sustainable business park, offers our team a work environment that fits our business objectives.
This new office comes with a dedicated warehouse featuring a modern in-house laboratory and a brand new quality control suite, reinforcing our commitment to supplying reliable natural vanilla products.
This arrangement has been designed to allow the logical flow of incoming and outgoing products (physically separated), as well as a dedicated space for organic and conventional products respectively, in line with our ambitions of increasing our proportion of sustainable offering without compromising on quality.
In this context, our growing quality assurance and control team is continuously working on improving our food management system. Certified according to FSSC 22000, it is also made to fit the requirements of most if not all GFSI standards and legislations. More than merely a tick box, this continuous effort and investment in quality is a mark of pride at De Monchy Natural Products.
Strengthening our connection with Madagascar
De Monchy Natural Products has been present in Madagascar for many years through which our sustained efforts and investments have led us to becoming the largest exporter of Vanilla beans from the island.
Year after year, we have worked tirelessly with our partner and farmers to constantly improve our quality and competitiveness. Our love for the island, its people and its natural products is illustrated by our various initiatives such as the Macky Farmer's association, founding the Sustainable Vanilla Initiative  and our social actions with the Trivium foundation.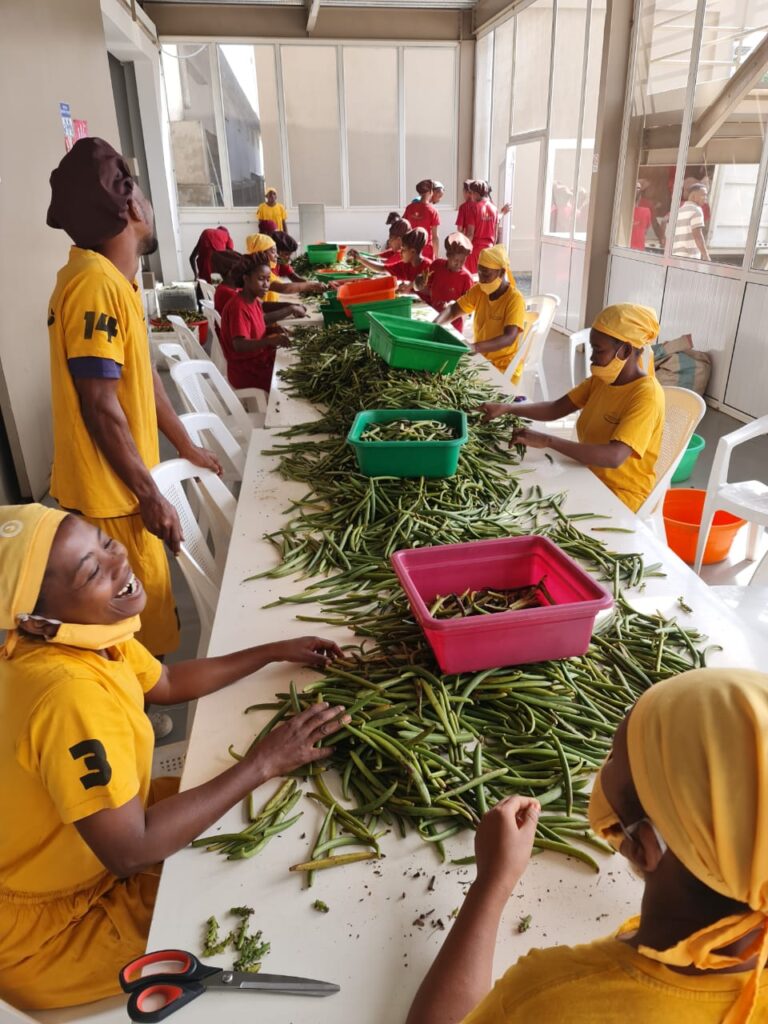 From a sustainability point of view, we have recently renewed our Organic and Rainforest Alliance certifications, thanks to the hard work of our local team auditing and educating our enthusiastic farmer communities on best practices and traceability. This comes in addition to our existing Sedex certification and more upcoming certifications to promote our principle of sourcing vanilla ethically and sustainably.
On the quality control side, our production facilities have been upgraded with an in-house laboratory for increased reactivity and further integration in our global quality systems. Our dedicated lab technician works hand in hand with our location production and management teams to ensure the consistent quality of our products at the source.
Lastly, our team on the ground continues to liaise closely with farmers, the markets and authorities to keep up-to-date on local conditions. This puts us in a strong position to anticipate a constantly evolving market environment so that we can inform and advise our customers accordingly.
Cementing our presence in Indonesia
In addition to headquarters in the Netherlands, operations office in the US and production facilities in Madagascar, we have now officially commenced our expansion in Asia, through the development of new facilities in Indonesia.
Our local team and business partner on the ground are working together to set the foundation for our establishment near the Indonesian capital.
These new facilities feature a working space, a new in-house laboratory (with modern controlling and measuring equipment) and a dedicated warehouse for our Vanilla products. Under the guidance of our global quality manager, areas of construction, pest control, hygiene, OH&S and ethical working conditions, to name a few, are being evaluated for the implementation of our food management system locally. Soon enough, De Monchy Natural Product Indonesia will be able to apply for the necessary certifications in order to bring it inline with our global quality management system.
Our team is also busy liaising with third-party auditors, surveyors and laboratories as well as auditing our local suppliers for a smooth integration in our quality processes.
In line with our ambitions, this ground work is laying the foundations to develop traceability and sustainability matters as well as strengthening our overall supply chain from the region.
Lastly, in accordance with our culture and commitments, having an official strong presence in Indonesia allows us to participate more effectively in supporting the local community through direct social actions, as illustrated by our recent successful vaccination and food distribution program.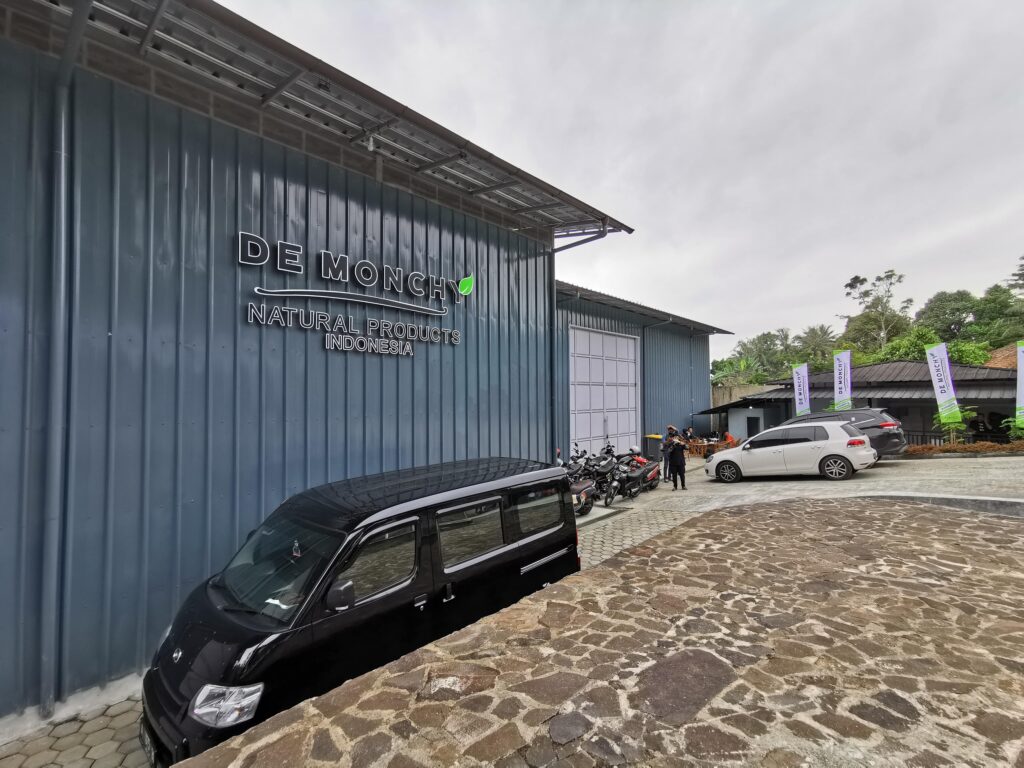 Customer satisfaction is and has been our main drive for improving our level of service year after years.
The market shift is clear, with a growing demand for sustainable product sourced ethically, De Monchy Natural Products' investments at home and at our origins is a reflection of our commitment to these principles.
With growing teams of experienced and dedicated professionals across the globe, we aim to improve our processes to not only source an ethical and sustainable product but also deliver it by high international standards of quality. Together, sustaining natural sources is not only our motto but it is also a testament of the pride we take in our work.
Stay tuned for more exciting developments that we look forward to sharing with our customers and partners!